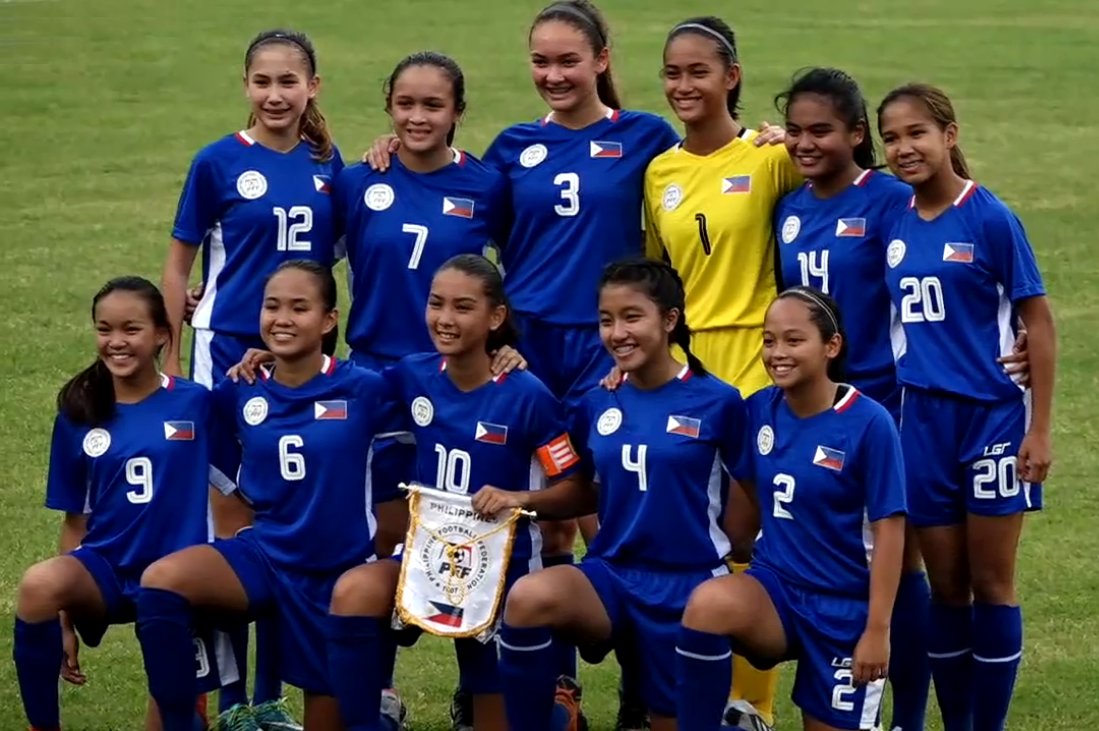 The U16 Malditas are up and running in their AFC U16 Women's qualifier in Nepal. Pilipinas WNT photo
By
Kevin
Estrada
The Young Malditas opened their qualifying campaign in the AFC U16 Women's Championship in the best way possible, blanking hosts Nepal for four unanswered goals Wednesday afternoon in Kathmandu's Halchowk Stadium (evening Manila time).
A quickfire brace by Maria Lazo right the stroke of half-time gave Joyce Landagan's girls the best start to their road to Thailand, with both of those tap-ins were a result of Jianna Simons' pair of assists from the right wing.
The onslaught continued in the second half where they added two more in a six-minute span, just enough to overtake Myanmar who shut out Malaysia 3-0 in the earlier match.
After being picked out by Traci Lim, Keanne Alamo blitzed from near the halfway line to make it 3-0 in the 76th minute with her right foot.
Mikaela Villacin then put the finishing touches with eight minutes to go in the match, enough for the Filipinas to go top of Group E on better goal difference, before taking on Malaysia Friday afternoon.