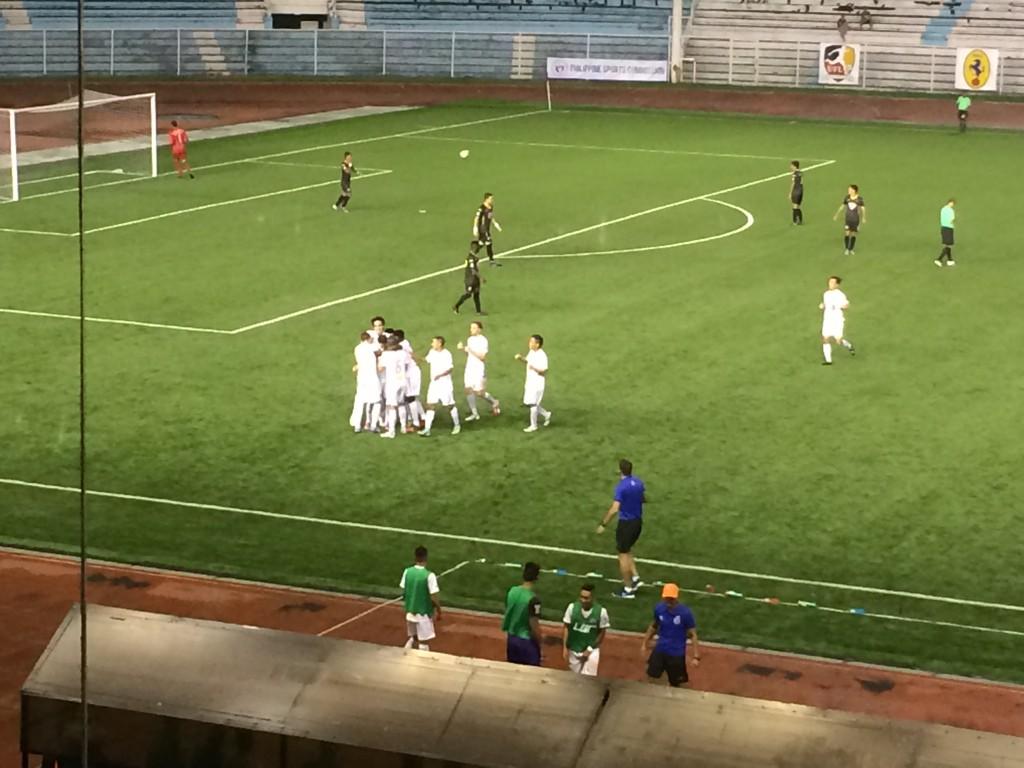 Phil Younghusband gets mobbed by his teammates after he delivered the winning
goal in Loyola's win against Kaya. UFL
By
Dugout Philippines
Phil Younghusband struck the go-ahead goal even as his Loyola team needed to hold to the lead with only ten men to beat Kaya, 2-1, in the nightcap of the UFL FA League Cup quarterfinals at the Rizal Memorial Football Stadium in Manila City.
Younghusband got past Kaya's Aly Borromeo and shot the goal that turned out to be the game-winner at the 50th minute.
Younghusband earlier sent a penalty kick into the back of the net at the 24th minute to open the scoring festivities before Diego Barrera tied the match nine minutes later.
Loyola, however, had to play minus Simon Greatwich as he got sent off due to two yellow cards.
But Loyola's defense stifled Kaya in the end as the latter could not find a clear attempt.

Loyola will complete the semifinals cast which already consisted of Pachanga, who won earlier in the day, and last night's winners Ceres and Global.