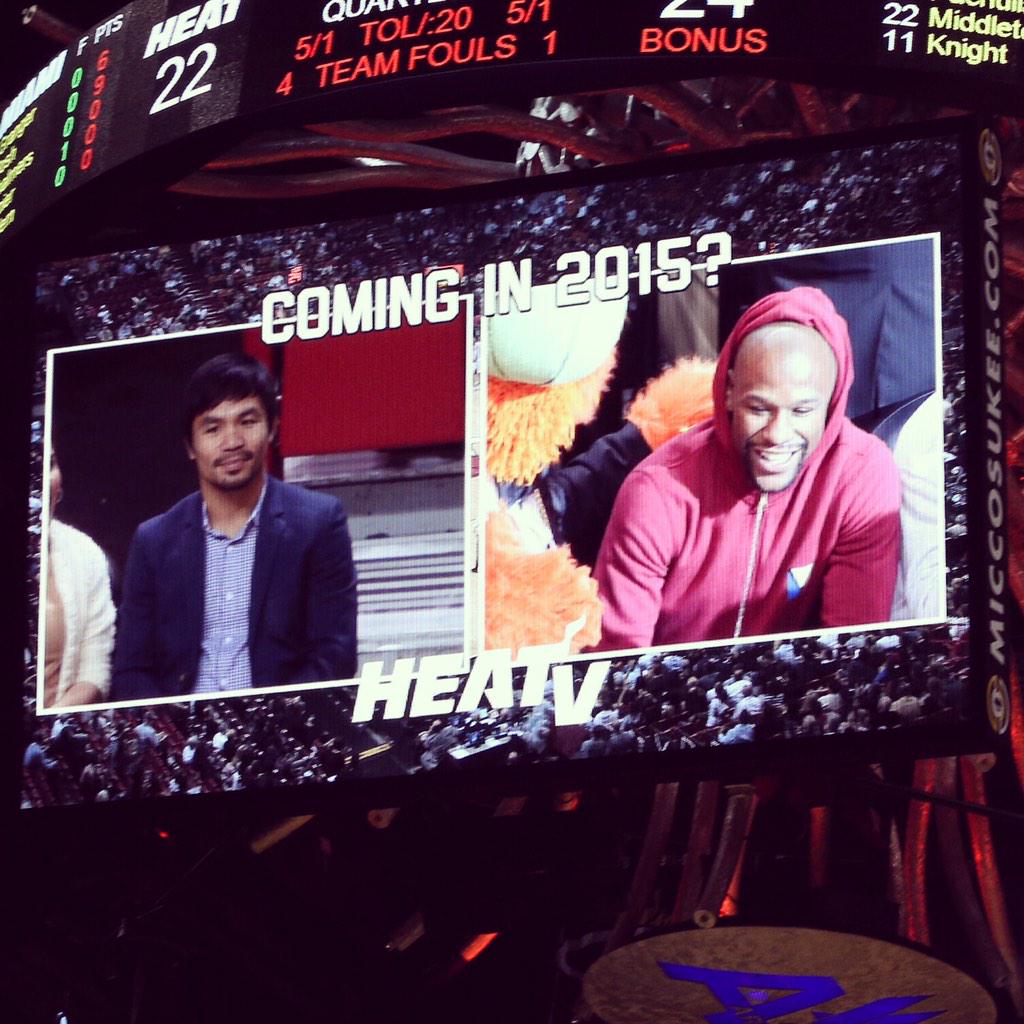 Will the fight finally happen? From Miami Heat's Twitter page
By Ivan Saldajeno
Live from the American Airlines Arena in Miami, Florida, USA, let's get ready to rumble! On the left, the reigning, defending WBO welterweight champion of the world, Manny "Pacman" Pacquiao! On the right, the reigning, defending, WBC, WBA, and Ring Magazine welterweight champion of the world, Floyd "Money" Mayweather!
Unfortunately, it was not a boxing match, but their meeting could help a lot in making the fight happen.
Pacquiao and Mayweather sat in front of each other at the said arena as they both watched the Miami Heat-Milwaukee Bucks game.
Pacquiao, the current playing coach of the PBA's Kia Carnival, opted to watch fellow Filipino sportsman Erik Spoelstra steer his Heat team as the eight-division world boxing champion's flight back to the Philippines was canceled due to the winter storm. Pacquiao became a judge for the Miss Universe pageant the day before.
Mayweather, on the other hand, have been getting some flak from NBA fans recently. On Friday, fans of the Los Angeles Clippers verbally shouted their request for him to fight Pacquiao in the team's NBA game against the Brooklyn Nets.
At halftime, Pacquiao and Mayweather finally met face-to-face and even exchanged their numbers, a positive development for their proposed May 3 meeting in Las Vegas.
Asked by the U.S. media, Pacquiao answered that the number exchange was for direct negotiation purposes, but Mayweather declined to comment.