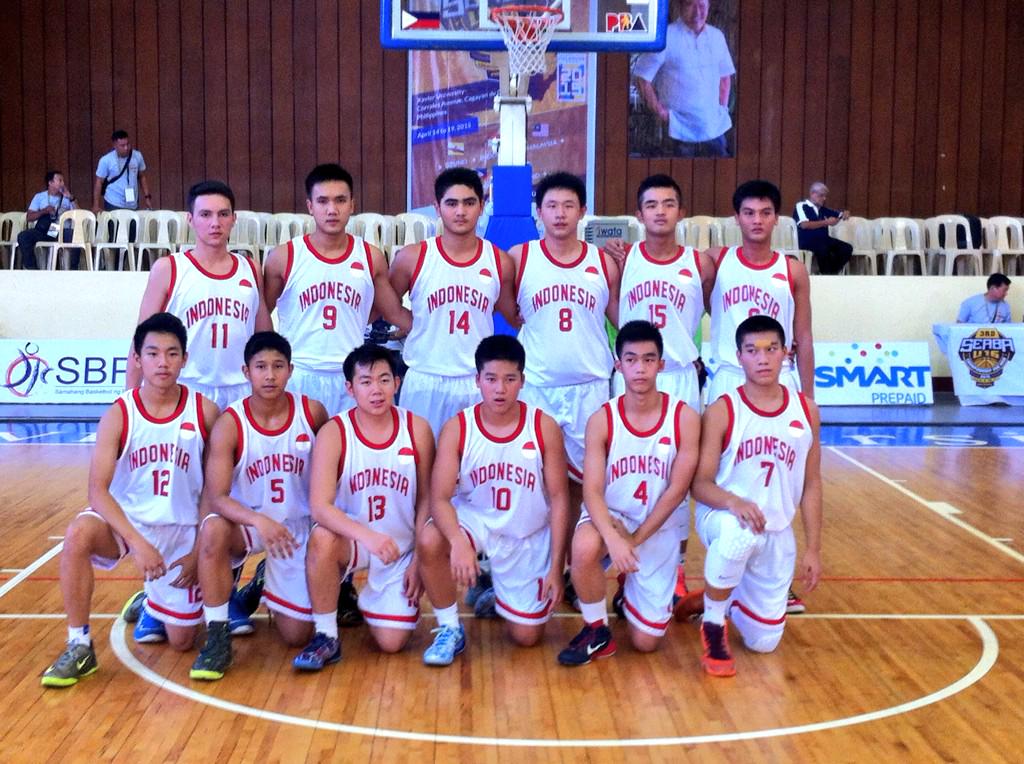 From the Indonesian Basketball Association's Twitter account
By Ivan Saldajeno
CAGAYAN DE ORO--Indonesia opened the SEABA U-16 Championship with a 166-14 blowout win against Brunei at the Xavier University Gym on Tuesday.
The Indonesians started the game with 35 straight points and limited Brunei to only three points in the first quarter.
Indonesia never looked back and even stretched the lead to as high as 154 points before settling for a 152-point winning margin.
Kenneth Liwa led Indonesia with 23 points and nine rebounds off the bench, while Nicholas Anelka added 18 markers. All but one Indonesian player finished in double figures.
Lai Yung-Chee was the top scorer for Brunei, playing for the first time in this tournament that serves as a qualifier for the FIBA-Asia U-16 Championship, with six points. Brunei committed 91 turnovers the entire game.
Box Scores:
Indonesia 166-Liwa 23, Anelka 18, M. Fernanda 17, Yassar 17, Goantara 16, Ericsson 15, Risqiano 14, Maulana 11, A. Fernanda 11, Puandawe 10, Noor 10, Ray 4
Brunei 14-Lai 6, K. Chong 3, Lim 3, Chiew 2, Soh 0, Ang 0, Ching 0, Lim 0, C. Chong 0, Leong 0
Quarterscores: 46-3, 85-4, 130-7, 166-14