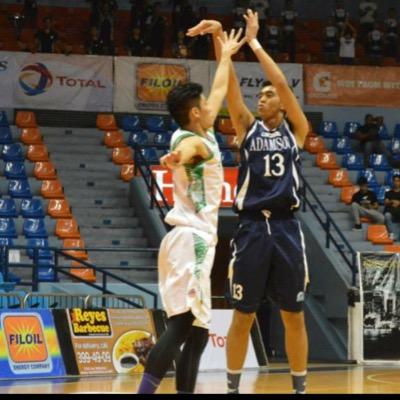 From Matt Aquino's Twitter account
By Ivan Saldajeno
MANILA--Interim Adamson coach Mike Fermin remained silent about numerous reports saying that sophomore big man Matt Aquino left for NU.
In a text message to Dugout Philippines on Friday night, Fermin said, "I don't want to confirm nor deny what you heard about Matt. I think it's much better to talk to him straight."
The 6-7 center-forward and his father, Adamson's assistant coach Marlou, were absent in Adamson's final FilOil Flying V Preseason Premier Cup game earlier Friday against eventual winner JRU.
Moments later, news broke out that Matt is set to transfer to NU, where he may wait for two years before suiting up for the Bulldogs. Aquino, through a
post on Instagram
, confirmed that he indeed left Adamson.
Meanwhile, in an earlier interview, Fermin said that it is still not known if the PBA legend will stay as part of the Soaring Falcons' coaching staff.
The development came five days after Adamson announced its parting of ways with Kenneth Duremdes as head coach, which Fermin described as a shocking move.