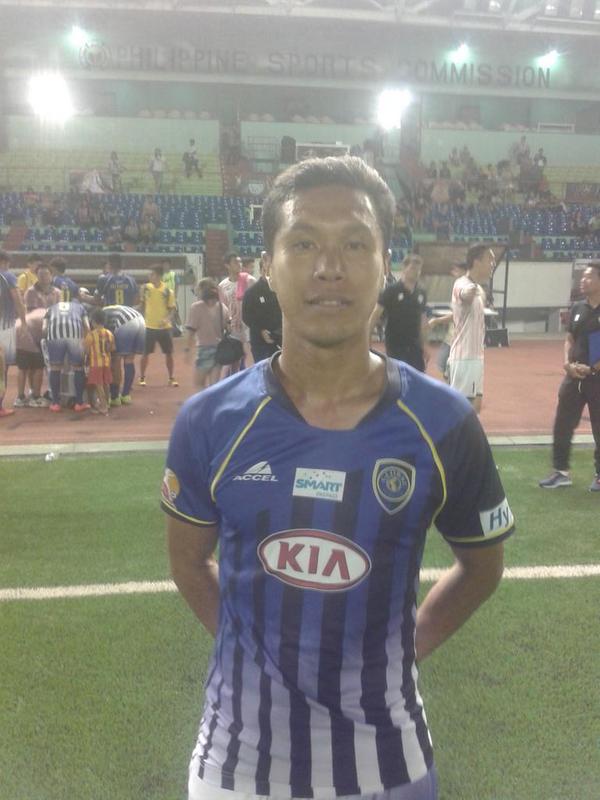 Hillary De Pedro/UFL (file photo)
By Ivan Saldajeno
MAKATI--The UFL Appeals Committee announced on Friday that Global will miss the UFL Cup playoffs after discovering that the club brought in an ineligible player.
The committee concluded that Global failed to prove that midfielder Satoshi Otomo, who was claimed to be Fil-Japanese, has Filipino lineage, declaring him a foreign player.
Global, which started the season with Otomo, violated the import cap rule set at five after including him, who was declared the club's sixth non-Filipino reinforcement.
Curiously, Otomo got an Azkals call-up for a FIFA friendly against Thailand on Nov. 9, 2014.
The move by the Appeals Committee confirmed the Disciplinary Committee's decision on Otomo.
However, the Appeals Committee overruled the Disciplinary Committee's decision to declare forfeiture on the three league matches where Otomo played and instead drop Global from the Cup playoff race. Global waived Otomo before the Cup began last May. He signed with Japanese fourth-tier club Yokogawa Musashino afterward.
In the process, Global will be locked in at second place behind newly-crowned league champion Ceres, one of four clubs which filed a protest regarding Otomo. Stallion, Kaya, and Pachanga were the other three squads.
The club will also pay a hefty PHP250 thousand fine for the inclusion of Otomo.
On the other hand, should he get a new UFL contract, the midfielder will serve a six-match suspension, effectively the first six games of his new playing stint.
Meanwhile, the Appeals Committee spared Pika Minegishi from sanctions as it deemed that Global proved that he has Filipino blood and officially dismissed him from the allegation as earlier announced by the Disciplinary Committee.
Global's penalties would have been stiffer as Minegishi played for the club during the entire season including the Cup group stages.
While General Manager Rely San Agustin and Technical Director Ritchie Gannaban upheld the final team standings, they said that the PFF has the final say on whether Global will be allowed to play in next year's AFC Cup.
The UFL Cup champion will earn a spot in the AFC Cup qualifier, but it will be given to the league's second-placer if Ceres, which automatically booked a group stage berth, also wins the UFL Cup.