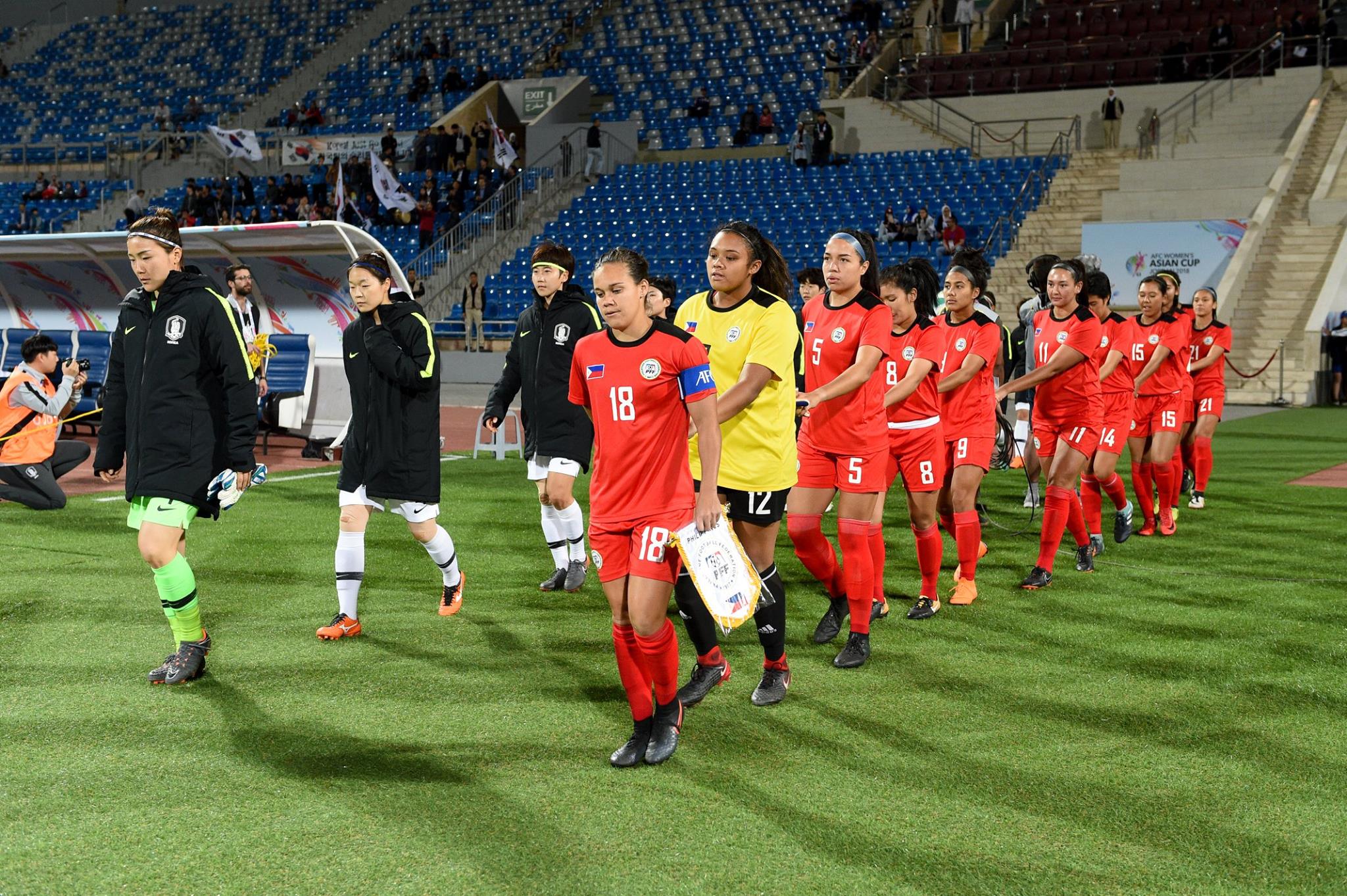 Midnight struck fast for the Philippines as their Women's World Cup dream comes to a crushing end. AFC photo
By Kevin Estrada
MANILA--South Korea picked the right moment to get into their attacking mode, sealing their return to the Womens' World Cup while stopping the fairy-tale run of the Philippines on its tracks with a 5-0 rout in their playoff for fifth in the AFC Womens' Asian Cup Monday evening in Amman, Jordan (Tuesday morning Manila time).
The East Asian side put the midnight clock right at the Cinderella Malditas with an all-around domination on both ends of the pitch to ensure the same quintet for Asia in the quadrennial tournament, with captain Cho So-Hyun bagging a second-half brace.
South Korea could have made more, but 16-year old Kearra Bastes-Jones stood tall with her courageous shot-stopping, taking away numerous chances from the 16th-best side in the world in the first 33 minutes.
However, Jang Sel-Gi fired a curler a minute later to open the floodgates for the Taeguk Ladies with Lee Min-a doubling their lead in added time.
South Korea then turned on the afterburners at the restart, and Lim Seon-joon made it 3-0 in the 56th minute on a Sel-Gi set piece before Cho added a fourth on a header 10 minutes later.
Cho, who plays club football in Norway's Avaldsnes, tucks the final count from the spot six minutes from time, sending Bastes-Jones rooted to her place after Alexa Diaz tugged down Choe Yu-Rin inside the box.
Rabah Benlarbi's campaign in the Women's Asian Cup ended with their third straight defeat, but it should not dampen their spirits especially after a 15-year exile away from the continental stage bear fruit with their best showing in the tournament.