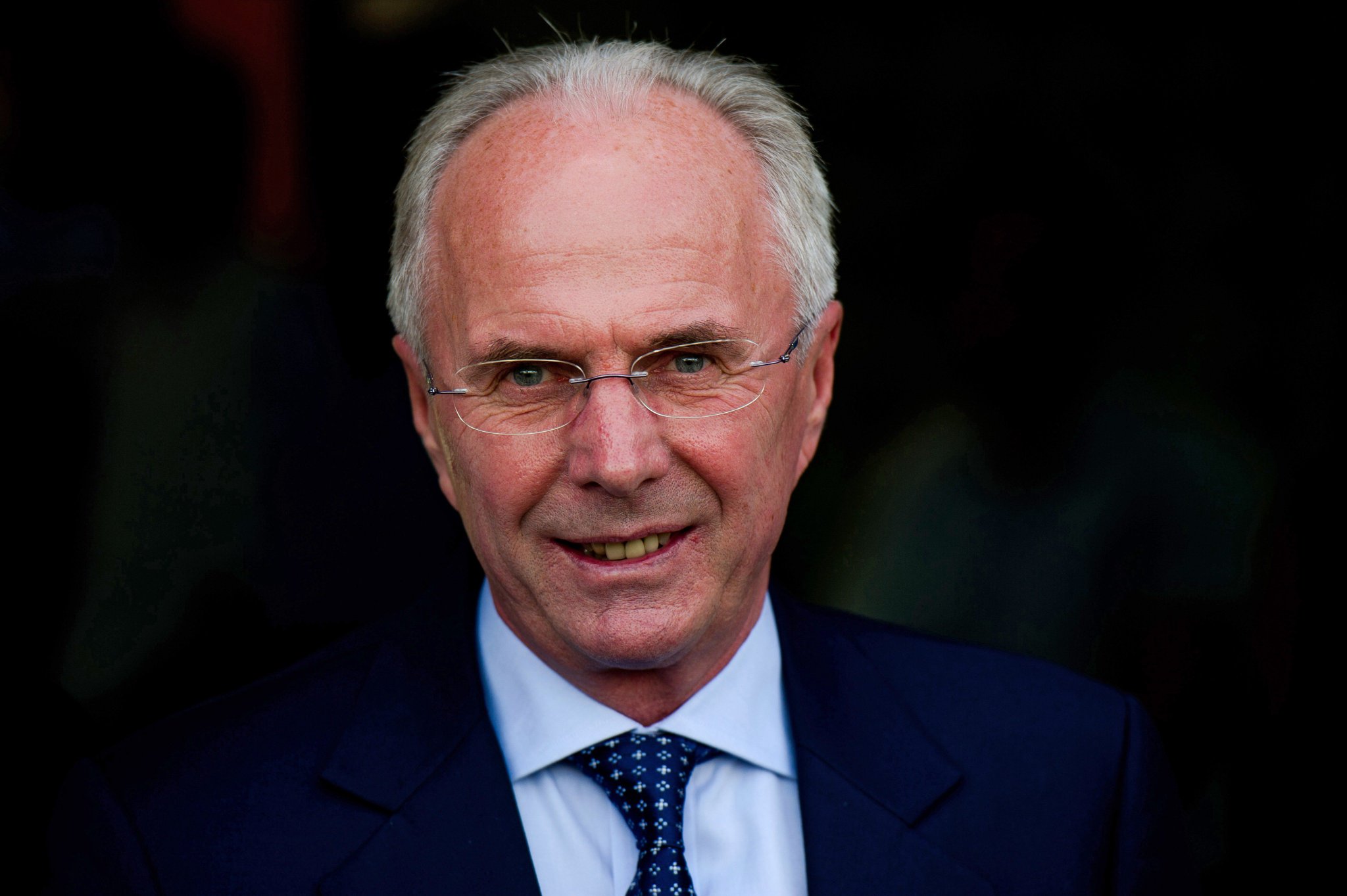 Sven-Göran Eriksson is the new man in charge of the Azkals. FIFA photo
By
Kevin
Estrada
PASAY -- The Philippines named the legendary Swede Sven-Göran Eriksson its new manager today during the first stop of the AFF Suzuki Cup tour here Saturday.
This was confirmed by team executive Dan Palami when the Azkals are inside the World Trade Center during the 7th Philippine International Motor Show, where the trophy was on it's first stop of its tour.
The 70-year-old was given six months to lead the charge for the Azkals, including the AFC Asian Cup where a reunion with Marcello Lippi will be happening as the former World Cup winner is taking charge of China who were drawn together with the Philippines in Group C.
Before that, his last international job was with Didier Drogba and Ivory Coast when they exit South Africa at the group stage eight years ago, in which he took charge of Mexico a year prior
Eriksson made his mark in 1982 with semi-amateur IFK Göteborg, when he won a treble that included the UEFA Cup after beating German side Hamburg convincingly.
After winning more silverware in the Italian and Portuguese top-flight, most notably to Lazio and Benfica, he was more famous at the turn of the new millennium when he was appointed as the first foreign gaffer of England, mentoring its Golden Generation that comprised of David Beckham, Frank Lampard, Michael Owen and the like to quarterfinal stints in both the World Cup and the Euros.
After taking charge of Leicester City, most recent stints on the touchline came in China, where he was in charge for three clubs.
Follow him on Twitter:

@KevinLEstrada